By Denise Callan, Momentum  
The Border Region Manufacturing Cluster (BORMAC) is an industry-led cluster comprised of
manufacturing companies spanning both the North and South border region in Ireland. The specific objective is to position the cluster as a centre of excellence that is internationally recognised for its expertise and competence in providing a range of services to the Manufacturing Industry.  The overall goal is to create a vibrant, collaborative environment by promoting innovation, entrepreneurship, and teamwork to achieve more successful outcomes than could be achieved by individual companies working alone.
The cluster members offer specialised manufacturing services across a full range of manufacturing processes across a broad range of industry sectors including precision engineering, automation, robotics, metrology, metal fabrication, press moulding, plastic processing, data systems, abrasives, SW and PCB design and toolmaking. Collectively they service MedTech, pharma, Electronics,
Construction, Aerospace, Automotive, Power, Wood Products, Data Storage and Plastics sectors. The cluster also includes members from government agencies as well as academic partners from Atlantic Technical University, Dundalk Institute of Technology, Northern Regional College and Southwest College.
Similarly, to SME Cluster Growth, BORMAC identified the key issues and barriers for its members and developed activities that address four workstreams:
People: This workstream is focused on attracting the right talent, recruitment, onboarding, retaining, training and upskilling staff.
Innovation: The innovation workstream is all about developing collaborative projects to enable business growth and effectiveness through Operational Excellence, Supply Chain, Digitalisation, Industry 4.0 Technology Application, AR, VR, Research & Development and Product Development, Supply Chain Optimisation, Decarbonisation and Sustainable Manufacturing.
Business Development and Internationalisation: The aim of this workstream is to increase collaboration between BORMAC members and across the Irish cluster network, in addition to matchmaking and creating connections with both international and domestic clusters.
Networking, peer learning and promotion: The fourth workstream is concentrated on developing BORMAC as a brand, promoting its membership and creating opportunities for members to network and learn from each other.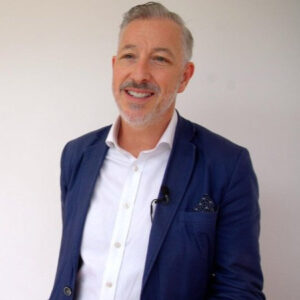 According to Brian Durnin, "developing and maintaining good business practices, fostering partnerships and collaborations brings innovation, prosperity and resilience to an organisation. BORMAC is with you on your journey. Key to our success is your success."
SME Cluster Growth has created a toolkit to help SMEs assess their management practices, identify bottlenecks and develop actions towards growth. Download it now for more insights into your business.   Learning – SME Cluster Growth