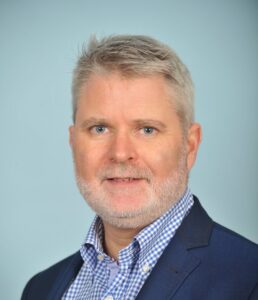 Kevin Fitzgibbon, the Science and Engineering faculty representative with Munster Technological Universities' (MTU) Extended Campus in Ireland, spoke with several experts from the Irish engineering SME sector to inform the SME Cluster Growth research project. MTU are working with eight European partners on this project aimed at empowering SMEs in the engineering sector to ensure their development and growth. These expert interviews provided deep insights into factors affecting growth, growth strategies, transformations, main motivations and challenges, key success factors, cooperation for growth, cooperation with universities and training needs. Below is a brief snapshot of some of the main challenges facing this sector in Ireland today.
The Irish manufacturing engineering sector like many sectors struggles with recruitment and retention of skilled staff, especially given the allure of large multinational companies. Most companies saw University graduates as potential employees, with many having accessed Masters students and PhD candidates for placements leading to successful employment. The majority of companies interviewed feel constrained in their growth potential due to difficulty accessing high quality people in areas such as management, marketing or IT. Due to the fast-paced technological development within this sector upskilling staff is a continuous challenge, with only a few accessing Universities for training, instead choosing to train inhouse.
Changing the company's management structure was viewed as an essential but expensive experience, with most companies accessing external support to undertake this process. Many found advice on team management, communication, IT systems and marketing extremely beneficial for the growth of the company. Most had accessed one or many of the supports available from Enterprise Ireland; funding supports, exporter development advice,  research, development and innovation supports, management development and strategy advice or events. While many praised the support, guidance and funding provided by the organization they also identified paperwork, inspections and time commitment as distinct obstacles to accessing further supports.
Each company interviewed has diversified their product and service range over the years, many due to customer requests, export opportunities or lessons learned from the global recession. The recession significantly affected all companies leaving behind a legacy of caution and fear of long-term planning which could constrain potential growth. Another dramatic shock to the system, Covid 19 has negatively impacted the majority of companies although most praised the government subsidies as crucial to retaining staff and being able to bounce back quickly. Brexit has affected each company in different ways but many are seeing potential opportunities in new markets and increased domestic demand.  
This sector is very capital intensive with companies making significant annual investments on machinery to stay current, hence accessing finance was viewed as labor and time intensive. Collaboration and Clusters are limited within this sector but each person interviewed could see the potential benefits, commenting that 'unfortunately everyone was seen as competition' but that they would like to collaborate more.  Those collaborating and in Clusters were extremely positive about the comradery, support, access to expertise and the accumulative benefits to tendering for large projects.
Most companies interviewed had not invested in digitalization or automation yet due to fears around upskilling staff, access to finance and awareness of the potential applications for their business. This is the largest challenge going forward for this sector; at present Ireland has the second lowest density of robots in the EU15 (behind Greece) and as one expert said, "if you're not investing in automation, you're not going to be supplying a multinational in ten years' time as they can't afford to have you in their chain".